Augmented Reality Integrated Educational Board Game​
Get ready to set sail with Waka Hourua!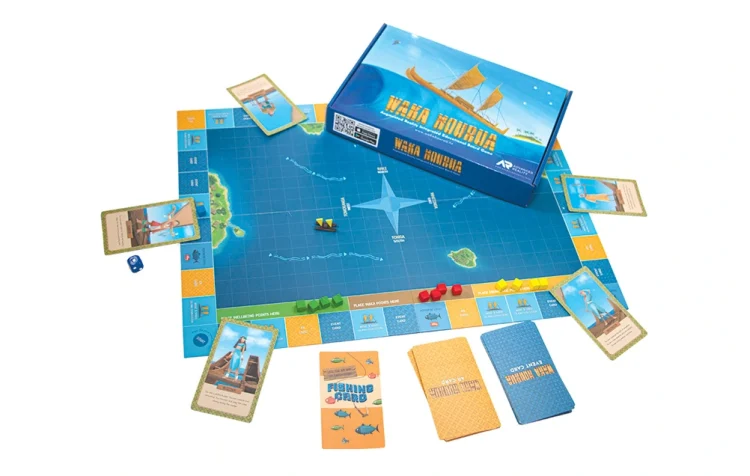 Waka Hourua is an educational board game for children to play and discover about the early Polynesian migration and navigation. Waka Hourua goes beyond traditional board games, integrating Augmented Reality to create an immersive and interactive play experience. Children can discover how Māori ancestors built canoes and travelled across the ocean using the stars, wind, and birds and observing nature. The Waka Hourua game is a resource that teachers can engage their students and spark their curiosity about the history of Polynesia. So, set sail with Waka Hourua and explore the amazing world of early Polynesian navigation.
Let's team up and collaborate!

The cooperative game mechanics promote teamwork and encourage unity over competition. You'll be playing as a team to make important decisions, to overcome challenges, and look after each other during your voyage. With everyone bringing their unique skills and talents to the table, just like a real voyage, you're sure to succeed. So, let's work together and set sail on this exciting journey!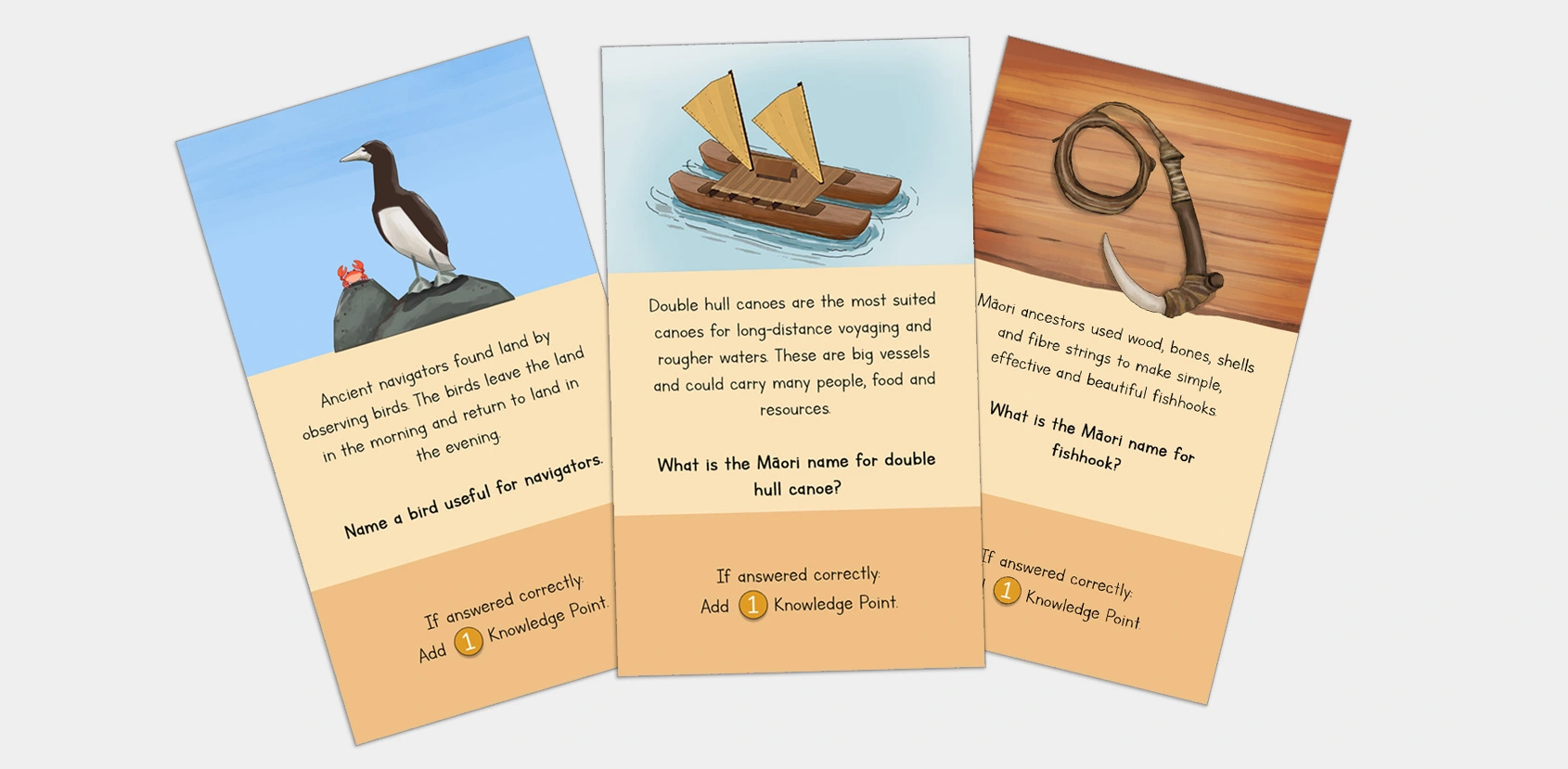 Augmented reality is a unique feature integrated into the board game where children can interact with virtual objects in the real world through a digital device such as a smartphone, tablet or iPad. It's not just for fun and games, though – it's also an incredible learning tool. Kids can play with cards and watch 3D objects come to life right before their eyes. Let's have some fun and learn at the same time with augmented reality!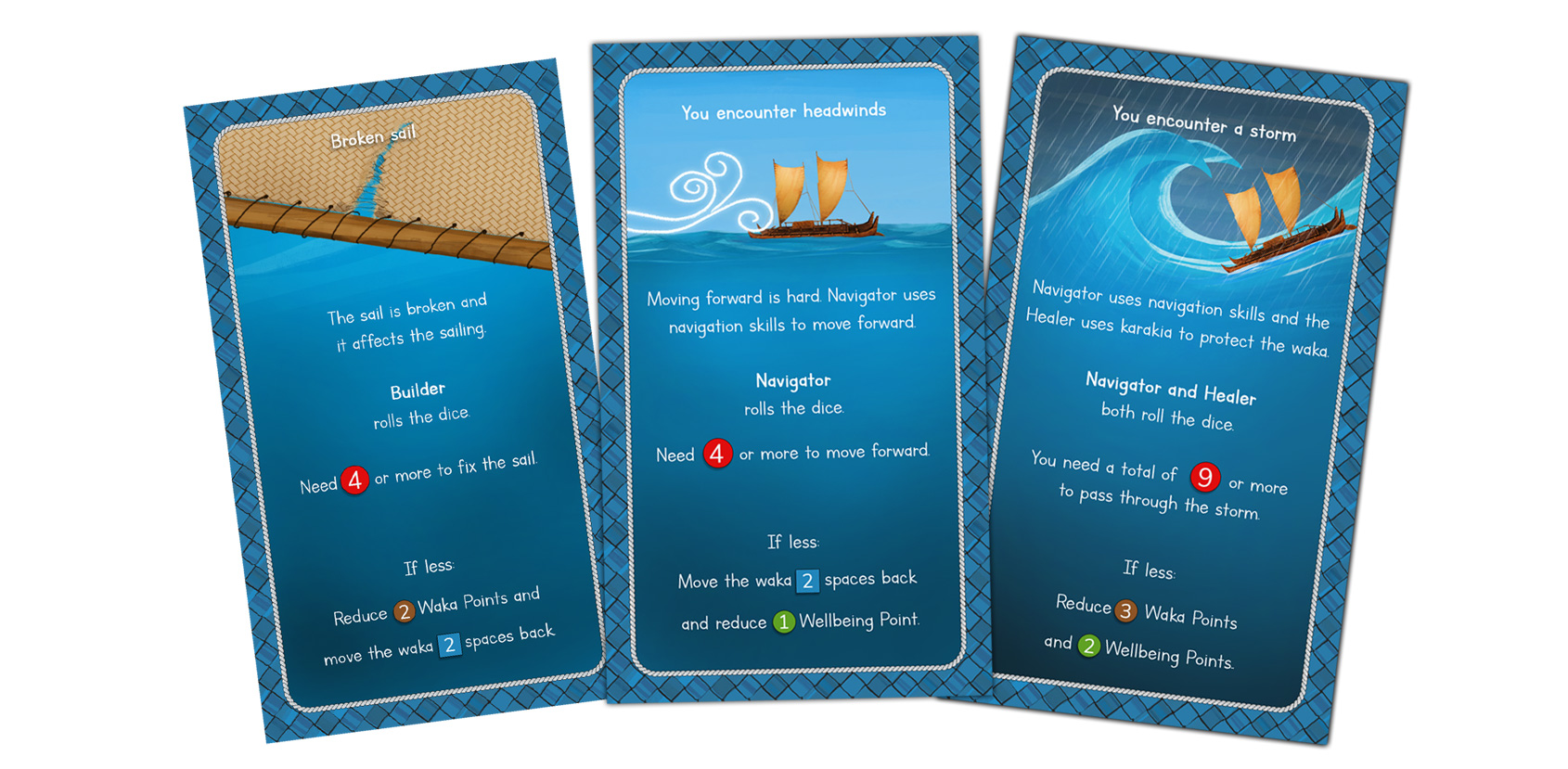 Event cards bring the voyage to life, presenting different situations and challenges. Storms and rain can harm the waka, affecting the well-being of the crew. Winds and currents can steer you off course or you might spot birds that indicate the land is nearby. These cards weave in the essence of early Polynesian navigation, enhancing the learning and gameplay experience.
The board game also features two 360-degree experiences, allowing children to explore and interact with a virtual waka. They can gain insights about various stars in the night sky, adding an immersive and educational dimension to the gameplay.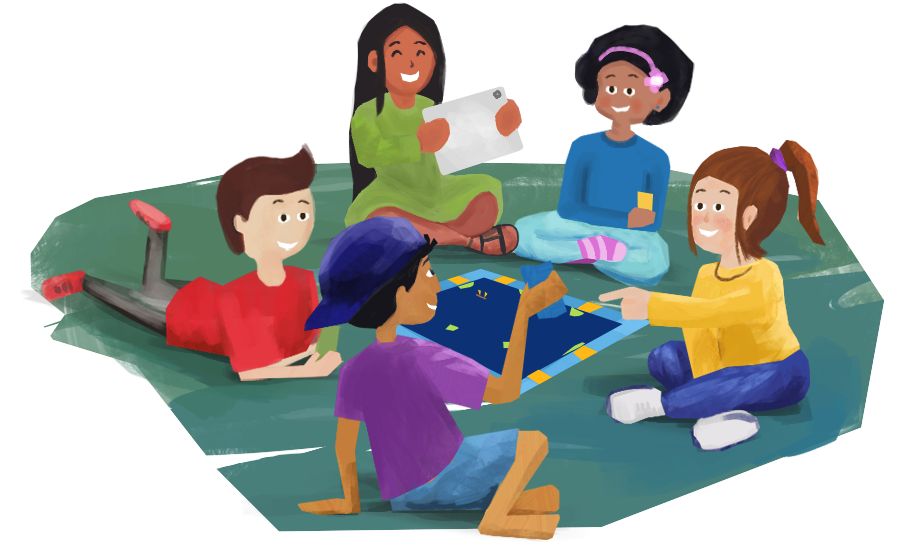 The game's focus on cooperative gameplay encourages teamwork instead of competition among players. Alongside teaching about its subject, the gameplay and technology also enhance skills like strategic thought, solving problems, working together, communicating, and understanding others' feelings.